On Demand Training
Quick Access Links:
Limited-Time Only:
Upgrade your purchase with SECockpit at a Special Discount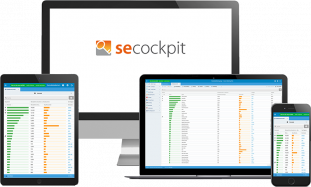 Find Completely New Profitable Keywords on Google in a Matter of Seconds with SECockpit Pro...
50 Keyword Searches per Day (1000 search results per keyword search)
Keyword Ideas via Google Adwords, Google Suggest and Related Searches
Amazon Suggest, YouTube Suggest
Rank Track 100 Keywords per Country, Language, Desktop & Mobile
30 Day Money Back Guarantee
Special One-Time-Only Discount
Who are we?
We're the SwissMadeMarketing team! Since 2010, we've worked to create innovative marketing tools for people who do online marketing - whether that's an agency, a freelancer, or a business owner like you.
The key to success is automation.
We want to make the life of every entrepreneur as efficient as possible - we love automation, and we know how important it is to get things done when you're running your own business.
The Online Academy is taught by our CEO, Sam Hänni, and Menekse Stewart, along with guest experts from our international network of innovators and market leaders - and we are all passionate about supporting you to succeed.
Online marketing is the difference between success and failure for so many businesses. What if it could be easier? Less confusing? Not so overwhelming?
Well now it can be.