SwissMadeMarketing Online Academy
#StayHome Special
Grow your business online in 8 weeks with daily training, actionable strategies, and step-by-step support from our team of experts. The Online Academy covers everything you need to successfully build your business online.

One-time payment - no subscription.
Who is The Online Academy for?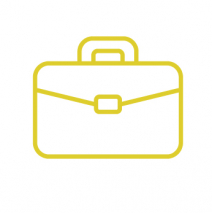 Professional Services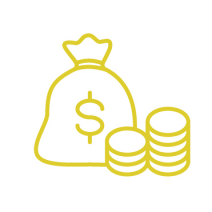 Business Owners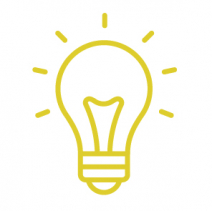 Thought Leaders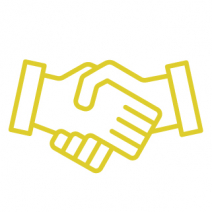 Consultants & Coaches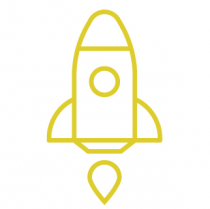 Entrepreneurs
Our training is suitable for a wide range of sectors, and we've had students from social impact, financial, real estate, retail, hospitality, health and wellness, creative & design, leisure, and education.
What do we cover in The Online Academy?
The Online Academy is structured into five core pillars of online business: business strategy, funnel building, free traffic, paid traffic, and scaling and automation. We address a different pillar each day of the week, giving you step-by-step, actionable training so you can build your business online without getting information overwhelm.
This training is designed for YOU.

So if you've got specific questions? We'll create trainings for them.

The Online Academy is about supporting you and your business, and we're committed to your success.
The SwissMadeMarketing Consulting Program...
1. Live Trainings
Each week day, we host a 45-minute webinar delivered by an online business expert. These webinars give you the foundational strategy, and specific actions to take so you can implement it in your business.
---
2. Live Q&A Sessions & Hotseats
At the end of each webinar, there's time for questions and answers so we can support your specific situation with targeted advice and. Plus, get laser-focused marketing feedback with one of our hotseats.
---
3. Library of Recordings
If you can't make it to the live training (or if you want to rewatch a particular training at a later date), don't worry - you get access to a library of the recordings, so you can tackle one strategy at a time with confidence.
---
4. Step-by-Step Processes
For each pillar of online business, we give you step-by-step actions to take, including PDF checklists and workflows to help you take massive action in your business in a way that is strategic and easy to implement.
---
5. Facebook Group
Access our exclusive students' Facebook community, where you can connect with other growth-minded business owners and ask our in-house experts questions as you work through the actions from the webinar trainings.
---
PLUS, The SwissMadeMarketing Consulting Program!
Get access to our signature course, worth $2,000, when you join The Online Academy.
Don't Do It Alone
Running a business is hard work under normal circumstances. But running a business during a pandemic? It can feel like running a marathon with no training. There has never been more opportunity to grow your business online, and we want to make it as easy as possible for you. You don't need to face this alone.
Our team has decades of combined experience working in digital marketing and online business, and we are here to help you with support and accountability - so you don't need to feel trapped or stuck.
Plus, you'll have a community of fellow Academy students to cheer you along, too!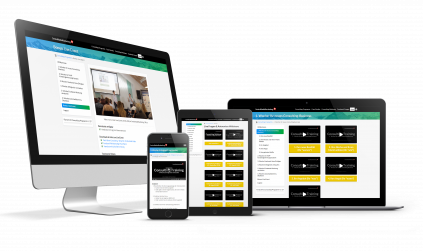 45-minute live training sessions giving you step-by-step marketing strategy

Access to a library of recordings (40+ in the Academy over the course of your membership!)

Live questions & answers to help troubleshoot your specific challenges

Marketing hotseats and laser coaching to help you grow quickly

Students-only Facebook community for accountability and support

PDFs & checklists to help you take action quickly and easily
This is not just another online course.
This is a program of training, support, and accountability for serious business owners who want to grow their businesses online.
What will we be learning?
The Online Academy is a 2-month program, so you'll have access to our live trainings every day until the end of June. (After that, you'll have access to all the recordings.)
The training focuses on a different pillar of business each day of the week. Here's a taster of the topics we'll be covering over the next two months:
Mondays:
The Power of Niche
How to Set a Sales Strategy
Your Offer & Your Pricing
Running Online Memberships
Using Fun Quizzes for Marketing & Research
Is Your Offer 1-1 or 1-to-Many?
Establishing Thought Leadership with a Summit
Tuesdays:
The Basics of Funnel Building
Sales Video Scripts & Planning
Creating Your MVP Sales Page
Recording Your Sales Video
Structuring Your Content for a Funnel
Using Quizzes for Lead Generation
The MVP of an Online Summit
Wednesdays:
Organic Traffic Opportunities
The Hidden Potential of Your List
How to Research Keywords Effectively
Going Live on Facebook
Making Sales on Instagram
SEO Strategy for Your Blog
How to Drive Traffic from Pinterest
Content Marketing Ideas: From Research to Publication
Thursdays:
What Is Paid Advertising Online?
Success Metrics for Paid Advertising
Grow Your Fans & Subscribers
Building Your Facebook Campaign
Managing Your Facebook Campaign
How to Advertise on YouTube
Using Google Advertising
How to Scale Your Paid Campaigns
Fridays:
How to Run a Webinar for Free
Coaching & Selling Online: The Blueprint
An Introduction to Email Marketing Tools
My Automated Email Marketing Sequence
How to Build a Consulting Funnel
How to Build a Members' Area
How to Build a Done-with-You Course
Launching an Online Summit
One-time investment - NO subscription!
The success of our customers is important to us
Your online success is our business. We strive to find personal and individual solutions for our customers.
Who are we?
We're the SwissMadeMarketing team! Since 2010, we've worked to create innovative marketing tools for people who do online marketing - whether that's an agency, a freelancer, or a business owner like you.

The key to success is automation.
We want to make the life of every entrepreneur as efficient as possible - we love automation, and we know how important it is to get things done when you're running your own business.
The Online Academy is taught by our CEO, Sam Hänni, and Menekse Stewart, along with guest experts from our international network of innovators and market leaders - and we are all passionate about supporting you to succeed.
Online marketing is the difference between success and failure for so many businesses. What if it could be easier? Less confusing? Not so overwhelming?
Well now it can be.
One-time investment - NO subscription!
FAQs About The Online Academy
How do I access The Online Academy?
When you join the Academy, you'll be sent details for accessing the live training sessions each day. You'll also get login details for our members-only area, so you can access the recordings any time, and from anywhere with an internet connection.
How long is The Online Academy for?
The Online Academy is taking place until the end of June 2020. Once you've joined, we'll let you know about next steps closer to the end of June.
I'm only interested in one topic - can I just attend one webinar?
Yes! Each webinar recording is also available at a one-time price, so you can pick-and-mix the ones you need. However, access to the members' area, Q&A sessions, and additional support is only available to Academy members.
Do I need a certain level of marketing knowledge or experience before I join?
No, you don't need any previous knowledge or experience. We explain all of the topics step-by-step, and include practical examples and case studies. We also do hotseats and answer questions, so more advanced marketers will get a lot of benefit, too!
When you join, you're getting access to our most valuable insights and experiences of recent years so you can shorten the learning curve and see results from your efforts as quickly as possible.
How much time per week will I need to invest?
This depends entirely on you: you can join us live each day for the 45-minute training (plus time for questions), or you can watch the recordings at your leisure.
We know you're busy, and we value your time: that's why we've created the Academy. It gives you need-to-know information, broken down into actionable steps that will save you time, failed attempts, frustration, and wasted money.
It's more important than ever to think about the impact of online. This situation gives us a lot of challenges, but even greater opportunities.
If you've found yourself with more time now you're not travelling to the office each day, or if you've had a dream to start your own business, then now is the time to do it.
Consider this your chance, and seize the opportunity!
Are there any hidden or recurring costs?
No. You can join us in The Online Academy for our exclusive #StayHome Special for $199 - it's a one-off price that will give you access to $8,250+ of value, including live trainings until the end of June. It's not a subscription. You can also purchase the webinars on their own.
We're always happy to help. Contact our Online Academy coach, Menekse: 6YSMh4yCmoypmp6AmpqEiI2MhIibgoydgIeOx4qGhA@nospam.
One-time payment - no subscription.