About SwissMadeMarketing
Yes, we're a real company based in a nice office near the capital of Switzerland, Berne. We have a «core team» working here in Switzerland, but we also have a team of freelancers from different parts of the world.
Swiss Team
Sam Hänni
Chief Executive Officer
Read more...
Before founding SwissMadeMarketing, Sam was employed by Unico Data as a Web Developer for almost 10 years. The flagship product - SECockpit - was built upon a Web Content Management Framework - inCMS - where he had been a member of the core developement team.


Thomas Mattmann
Chairman
Read more...
Thomas has been our coach and mentor right from the beginning. Having built up and directed multi-million revenue companies (currently he's the CEO of a company with several 100 employees) he's given us invaluable support and helped us master tough decisions, we as «newbies» in the business world would have failed at miserably!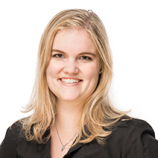 Luana Carosella
Head of Marketing
Daniel Bächtold
Head of Development
Matthias Hänni
Sales Manager
Yannik Borter
Web Developer
Mireille van Reenen
Support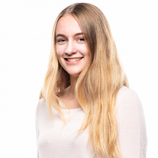 Lauren Sowers
Trainee
Tim Hänni
Tutorials Producer
Jamie Hänni
Support & Marketing
Alicia Künzi
Support & Marketing
International Team
Christina Treutlein
Marketing Assistant
Anaïs Gibert
Marketing France
Andreea Rus
Support
Chris Coleman
Web Developer
Reto Stuber
Marketing Partner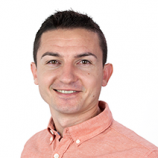 Mehmed Ahmed
Support / Web Developer
How it all began...
SwissMadeMarketing was founded in 2010. Our driving force is the knowledge that this «Internet Thing» is the most powerful platform that has ever existed. Online Marketing has become so important for all businesses nowadays that it can make or break any company.
As an ambitious and slightly technology-obsessed team from Switzerland, we made it our mission to create and provide a complete toolset and training for business owners, SEO companies and affiliate marketers to build a profitable business online.
Management-Buy-Out
One of the biggest milestones up to this point has been in March 2012, when a Management-Buy-Out of the Web-Development Department, from the IT Company Unico Data, was completed. The buy-out consisted of 4 Employees and the Web Content Management Framework «inCMS».
inCMS is actively being used by a large number of corporate Websites. To secure the future developement and support of inCMS, such a deal was devised and signed by the beginning of 2012.
Taking it to the next level
SwissMadeMarketing now has the perfect foundation to take things to the next level. We've been able to become the owner of the framework, used by all our Internet Marketing Tools. Additionally we now have a team of Web Designers and Developers who have multiple years of experience in creating new websites and programming online tools built with inCMS. Be prepared for more awesomeness :-)