Thank You for Signing Up!
IMPORTANT: please watch the following video:
Here's how to proceed: You'll be receiving an e-mail sent by "fAsZHhUSHQ4PPA8LFQ8PER0YGREdDhcZCBUSG1IfExE@nospam" with your access details to the training.
Limited-Time Only:
Upgrade your purchase with access to the entire Online Academy at a Special Discount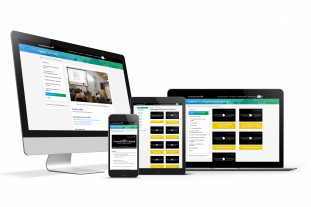 Grow your business online in 8 weeks with daily training, actionable strategies, and step-by-step support from our team of experts. The Online Academy covers everything you need to successfully build your business online.
The Online Academy is structured into five core pillars of online business:

business strategy
funnel building
free traffic
paid traffic
scaling and automation

Each week day, we host a 45-minute webinar delivered by an online business expert

At the end of each webinar, there's time for questions and answers so we can support your specific situation with targeted advice
If you can't make it to the live training (or if you want to rewatch a particular training at a later date), don't worry - you get access to a library of the recordings
For each pillar of online business, we give you step-by-step actions to take, including PDF checklists and workflows
Access our exclusive students' Facebook community, where you can connect with other growth-minded business owners
If you have any feedback or questions, please contact us at
http://support.swissmademarketing.com
or
0KOloKC-oqSQo6e5o6O9sbS1vbGiu7Wkub63-rO-vQ@nospam
Talk soon,
Your SwissMadeMarketing Team