This video is a short and simple demonstration for all AdSense 100K Blueprint customers. Take a quick look over my shoulder to see how you can integrate the A100K Blueprint with SECockpit and have all of the relevant tasks display inside your SECockpit dashboard.
Click here to Download the Video
Note that you can expand the video to a larger size.
4 Week Task Plan
This task profile follows the 4 week plan outlined in the A100K Blueprint. To display tasks based on the age of your project, the profile uses the "Created on" date in the Project Settings: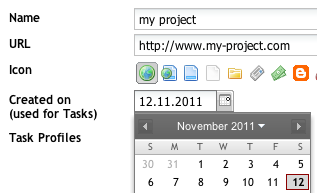 About the A100K Blueprint
In case you are not familiar, the AdSense 100K Blueprint is a comprehensive guide on how to build websites and effectively monetize them with AdSense ads. It was created by Michael Ullman and Adam Franklin, who are both highly experienced online marketers and have years of experience with SEO and AdSense. It is one of the very few information products that we recommend.
As always, questions and comments are very welcome!