Help! Where's the Google Keyword Tool gone to?
Google first announced in May 2013 that they will shut down their current Keyword Tool. However, they didn't leave everyone using the current Google Keyword Tool without an alternative.
Goodbye Keyword Tool, Welcome Keyword Planner
As of today, Tuesday, 27th August 2013, only the new Keyword Planner Tool is available within Google Adwords: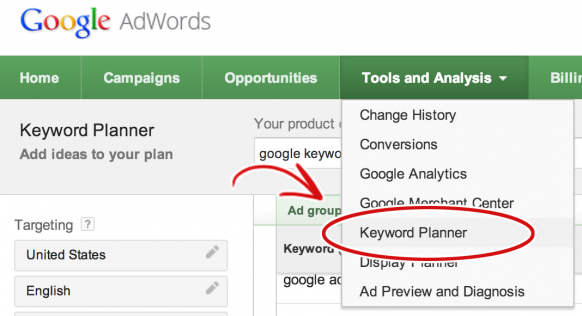 As of today: you can only access the new Google Keyword Planner Tool
Important Links / Information regarding this Update
Looking for the differences between the old Google Keyword Tool & the new Keyword Planner Tool?
We put together a video blog post explaining the important differences - click here


Is SECockpit - SwissMadeMarketing's Keyword Research Tool affected by this change?
No! We started updating our tool the moment we heard about a possible change. You can find out more about the benefits of SECockpit here


Is it still possible to use the new Keyword Planner Tool for SEO purposes?
Yes! Important to know is, that the new Keyword Planner Tool only provides Exact Match searches.

(

Link to Article)



Do you have any questions about this change? We're interested to hear and look forward to your comments below.