Disclaimer: We are not affiliated with Raven(R) Tools. Raven(R) is a registered trademark of Siteing LLC. Please also refer to our TOS.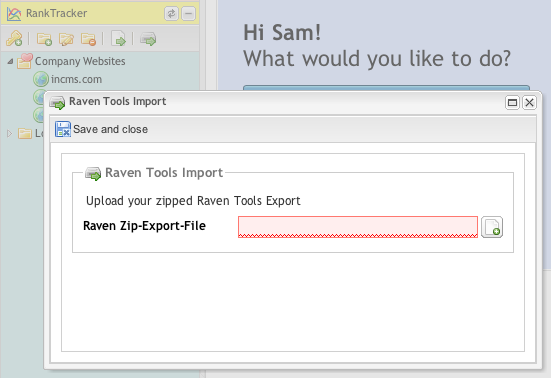 UPDATE 24th December 2012: Do you need to import your Ranking History Data?
SECockpit Rank Tracker now has an Import Function, where you can easily transfer all your Raven(R) Tools Projects including all history data! If you'd like to transfer rank tracking data from your existing projects, follow this simple 2 Step Process:
Use the Raven(R) Export Function, which allows you to export all ranking data of all your projects into 1 compressed ZIP file (instructions here)
Click on the new Raven(R) Tools Import Function in SECockpit, which imports all this data (including the history) with 1 click!
--> Signup to a Limited SECockpit Special here <--

Should you run into any issues - our Support Team is hear to help. Simply contact us via Email Gmlvamp1aG5aaW1zaWl3e35-d3tocX9uc3R9NHl1dw@nospam or Web http://helpdesk.swissmademarketing.com along with your SECockpit username and we will reach out to you as soon as possible.
--> Signup to a Limited SECockpit Special here <--
What's your view on ranktracking?
Do you think ranktracking is pointless or vital? What's your view? We're keen to hear your feedback in the comments below!