Info: Spam in the inCMS contact form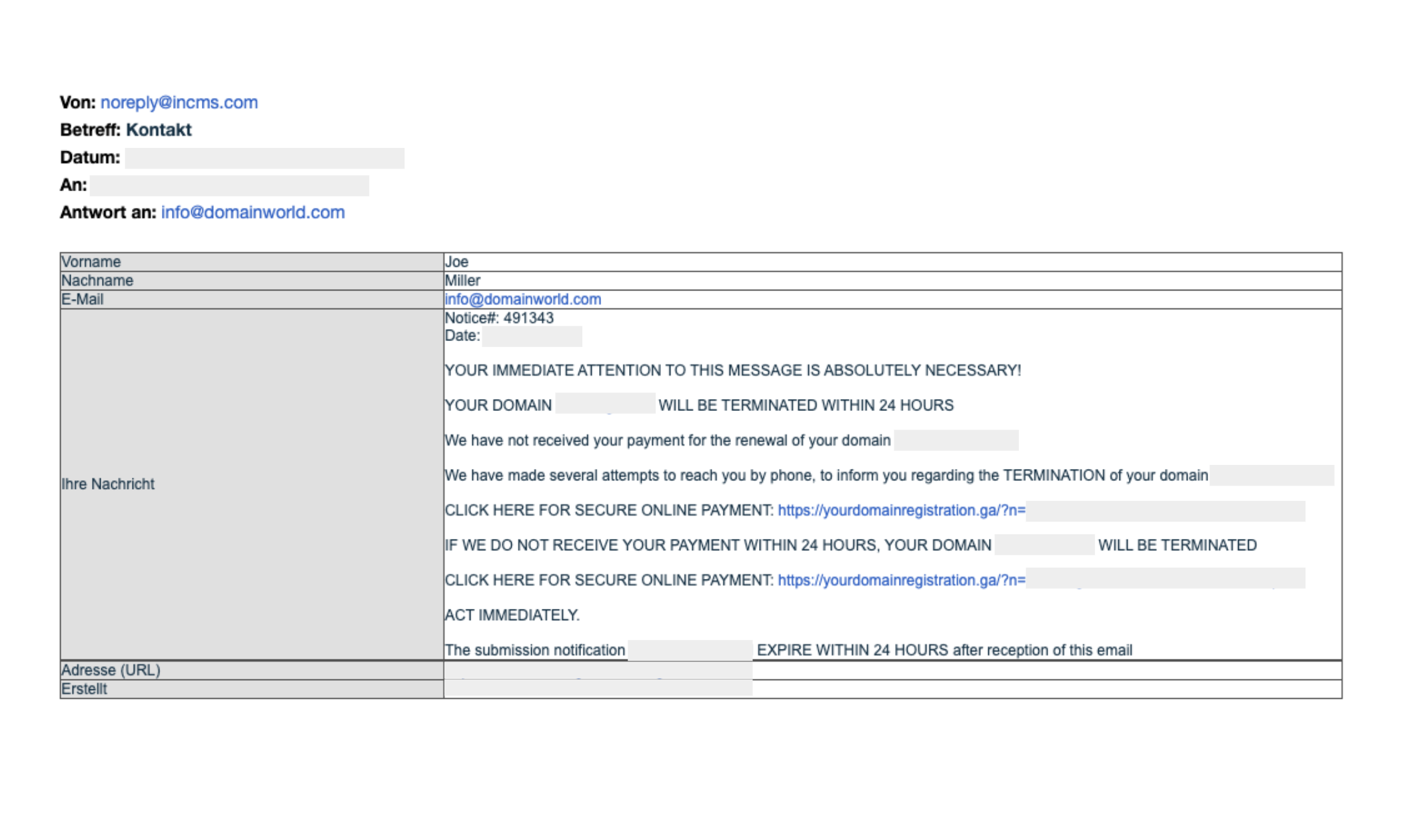 Unfortunately, it can happen again and again that you receive such fraudulent messages regarding your domain via your inCMS contact form. Please delete these emails. Your domains are safe with us. All payments may only be made via SwissMadeMarketing.

You would like to know more about the inCMS Full Suite, the countless adjustment options and templates? Don't hesitate to contact our support:

Your feedback is important to us
What do you think of this update? We look forward to every comment as well as further wishes and ideas.